4-Point Insurance Inspection
All Four Point Home Inspections evaluate HVAC (heating, ventilation and air Conditioning), Electrical wiring and panels, plumbing connections and fixtures, and roof so that you have the most vital information about the home.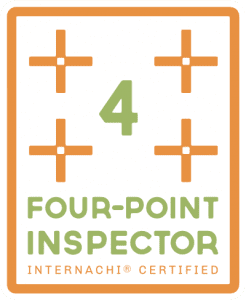 First Choice Four Point Insurance Inspections
HVAC (Heating, Ventilation and Air Conditioning)
Electrical wiring and panels
Plumbing connections and fixtures
Roof
Our four point pre-insurance inspection will be everything you need to make informed decisions about the home and property.
InterNACHI® is the world's leading association for home inspectors. This ensures we have the best continued training and resources.
When it comes to home inspections, there is no substitute for experience. We know what to look for in every situation.
Our inspectors and staff work hard to make sure you get a complete report that same day. No detail will go unnoticed.
This is not just a job for us. This is our passion and our family legacy. That's why every inspection we do has means a lot.
Got a question? Call us at (325) 260-8311